E-commerce solutions included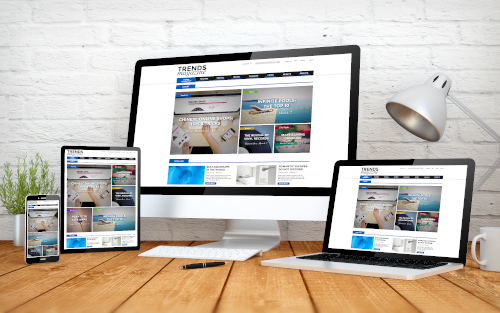 Over 50,000 webmasters put their trust in the quality of our services
Our services have been tried and tested time and time again by large companies and public organizations and have proven their worth over many years. Our customers include public organizations such as the Federal Data Processing Center, ministries, political parties, banks such as BAWAG, corporations such as ABB and Sony Music Europe, well-known companies such as Conrad Musik and Meinl am Graben, as well as universities, hospitals, and many others. Our success is also partly due to the fact that we are not just offering generalized "support" services, but rather competent advice by qualified staff employees, who would be glad to walk you through all details without constantly putting you through to somebody else.
Multi-domain web hosting for agencies and web designers
Agencies and web designers will surely appreciate our unique multi-domain web hosting service, which supports an unlimited number of domain names. Each domain name hosted with us can represent an individual Internet presence. We also offer an unlimited number of FTP user accounts, with each FTP user being assigned to a separate area (e.g. Internet presence/domain).
High speeds for your website
We offer our users high-quality multi-CPU servers with redundant hard drives and high-quality network components. Our network is connected to VIX's Gigabit backbone, where more than 12 international carriers meet. This means that we can offer you optimum performance and maximum reliability even at peak times.
NEW: Central administration for existing domains from different providers
Our web hosting package lets you manage domains currently registered with other providers in addition to domains you have with Spirit.org. All you need to do is change the name servers of these "external" domains to Sprit.org's name servers: ns1.sprit.org, ns2.sprit.org or ns1.spritnames.com, ns2.spritnames.com.
Accepted payment methods

Lastschrift
Banküberweisung